When people set a goal, a dream, they should not stop at anything! It does not matter the years that pass or the adversities that are put ahead. Today we bring you the interview we have done to Malik Brown, an animator from Chicago who has brought Kickstarter his game, Thief's Roulette, after years working on it to make it a reality. Currently with 39% raised from a total of $ 10,000, Thief's Roulette mixes the genres of puzzles and visual novel, inspired by titles such as Danganronpa and Zero Escape, to propose a unique experience. Let's go with the interview!
Interview with Malik Brown, indie developer behind Thief's Roulette
Nice to meet you Malik! My first question is thinking about those people who still do not know anything about you or your game. Who you are? Who is the developer behind Thief's Roulette?

Malik Brown: Nice to meet you too. Well, my name is Malik Brown, but I go by hiromu656 on most parts of the internet. I am a solo game developer from Chicago. My background mostly consists of Animation and drawing. I've done a couple small scale games here and there, but Thief's Roulette is by far my most ambitious project.
In your Kickstarter page you explain in quite detail the history, the gameplay and the details of Thief's Roulette. Would you mind summarizing what Thief's Roulette is? How is Thief's Roulette different from other similar titles?

Malik Brown: Sure, Thief's Roulette is a Puzzle/Visual Novel hybrid. So it takes the story and character focused design of visual novels, and combines it with puzzle gameplay. This isn't exactly new to the genre, but what I feel separates my game from the others is that you play from a first person point of view. You have full control over your character in game. You can walk, crouch and interact with the environment like a more traditional game. I think that's what makes the game stand out.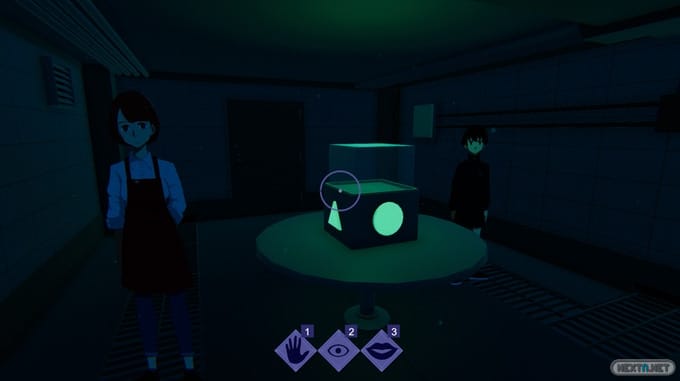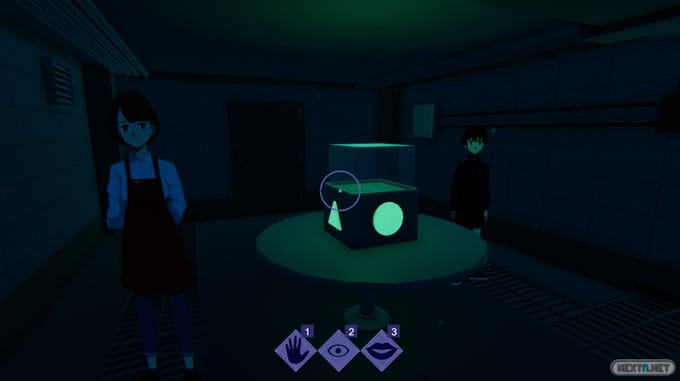 Creating a game is a titanic task. No matter how small the project is, there are many vital aspects that require a lot of effort and all our attention. What has led you to want to create your own video game?

Malik Brown:I guess I've always wanted to make games. To me it was just another branch of Art that I wanted to try my hand at. I like stories, and I like to create stories. Some stories work best in specific mediums. This story in particular I think works best as a video game.
In the description of the game you indicate that Danganronpa and Zero Escape have served as inspiration to devise Thief's Roulette. In what aspects of both titles have you fixed? What has led you to notice them?

Malik Brown: The thing that really hooked me with those games is how they really pull the Player into the experience. Both of the games deal with death and deception, and the Player ends up asking themselves what they would do in their same situation. That's what I want to do with Thief's Roulette. Create a game that the Player can get immersed in, and make meaningful choices. Just to call back to the last question, I think playing in the first person view adds another layer of engagement that those 2 games don't push as much.
Thief's Roulette is still at a very early stage of its development. During all the time you've been working on your game, what evolution have you seen in Thief's Roulette? How do you see it now with respect to your original approach? Where do you think your work is going?

Malik Brown: Oh, Thief's Roulette has changed a ton. The idea really started in 2014 on RPG Maker. I eventually scrapped that and sort of put it on the back burner until this year. The original game focused on characters making their way through a series of challenges just like the current Thief's Roulette but with no roulette and a castle full of giants. It was pretty silly, but what stuck with me since then was the idea of characters risking their lives in a strange new environment and challenges that task the Player with engaging their surroundings. This year I've gotten into Unity and the game has, of course, changed a ton visually. In a way the original idea and what I have today are very similar, it just comes down to presentation. As I go further into development I want to continue improving the game's visuals and make a truly unique experience.
At the moment you have shown six characters that will appear in Thief's Roulette, however you have promised that you will be showing more members of the cast as the campaign progresses. What update plan have you planned to carry out?

Malik Brown: As of right now I am in the process of showing a 7th character; with 15 total characters planned. She'll probably be up by the time we're done here. A loose Update schedule that I have is two characters per week. I'm hoping to stick to that as best as I can. Characters wont be the only parts of the game I reveal, though. I want to also showcase new environments. I just want to show off as much cool stuff as possible during the Campaign.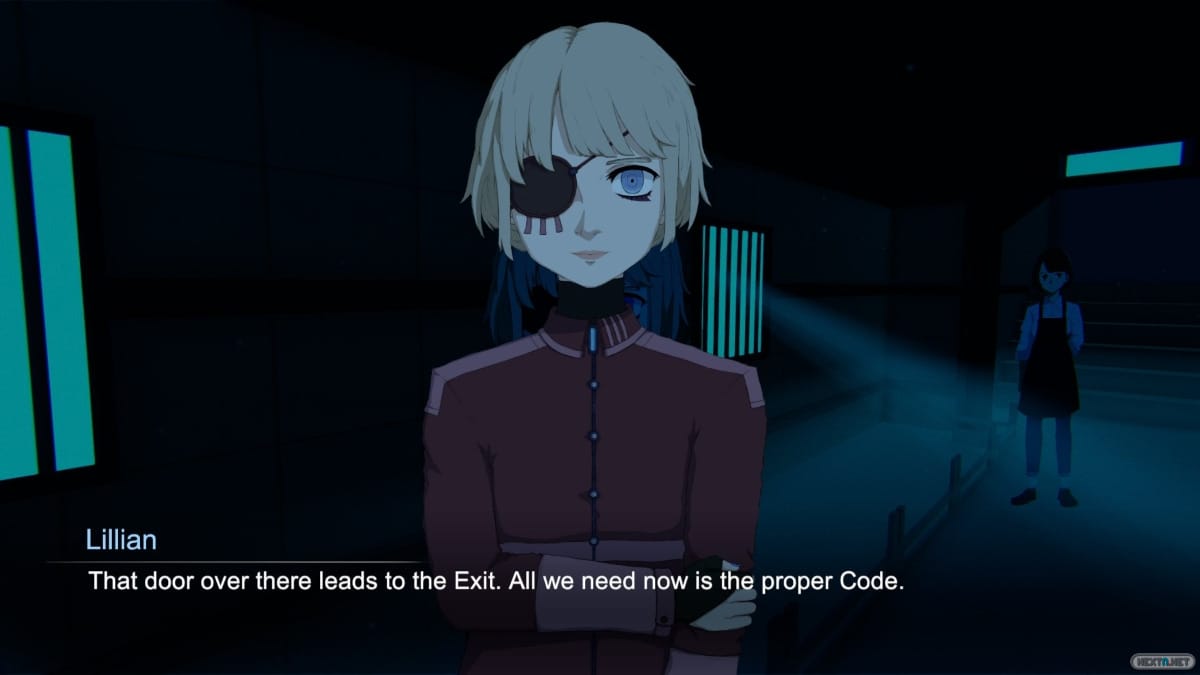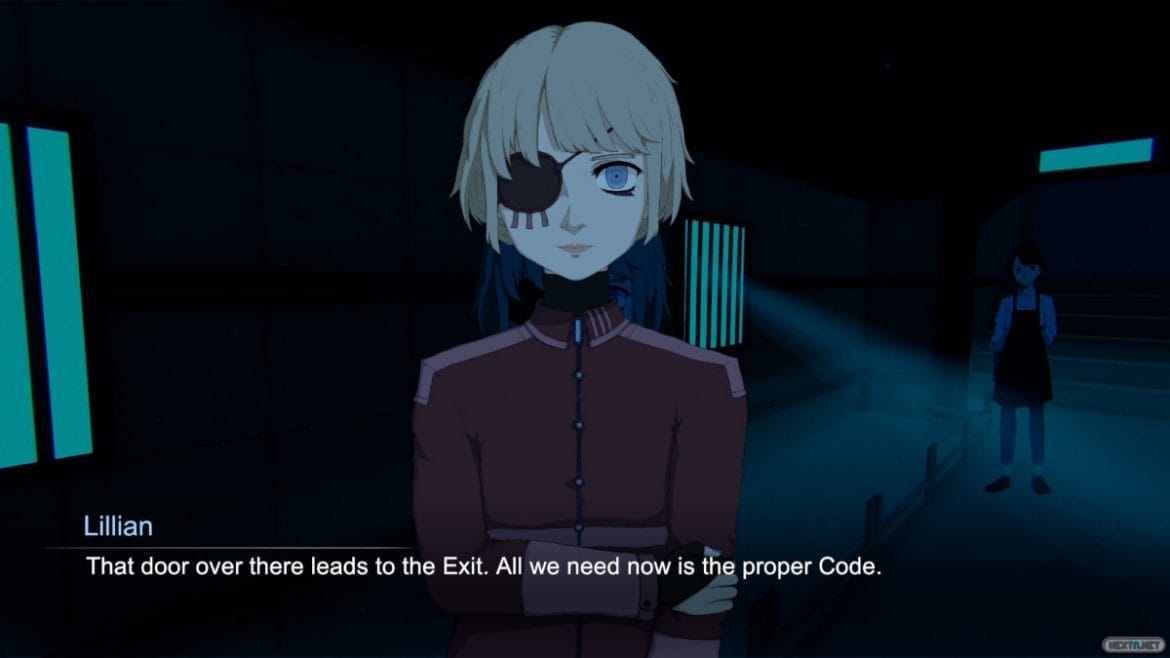 Many developers use stretch goals to increase the collection expected to finance their game. Some developers show them from the beginning of the campaign, others developers reveal them as they reach previous goals and others reveal their additional objectives once the title reaches its initial funding objective. Thief's Roulette has no stretch goals. Do you think it would be a good idea to add some stretch goals?

Malik Brown: Yes, Stretch Goals are something I would like to do. I guess I would say that I'm waiting to get a bit closer to funding before putting up a list of Stretch Goals. This is my first project after all, I dont want to get ahead of myself just yet.
Thief's Roulette is planned for Nintendo Switch and PC. Why have you chosen those two platforms as places to enjoy playing your game? How do you see its development in Nintendo Switch?

Malik Brown: PC was a given for me. I'm primarily a PC gamer, so I knew the game had to come to PC (Steam, Itch and GoG). From there I thought that it would be for the best to bring the game to at least one other console, and Switch seemed like the best fit for the game. I think it's the perfect console for visual novels, and with the additional gameplay found in Thief's Roulette, Switch was an easy choice to make. I am in the process of acquiring a Switch Dev Kit to begin development on the console side. I hope to have something up and running before the Kickstarter Campaign ends.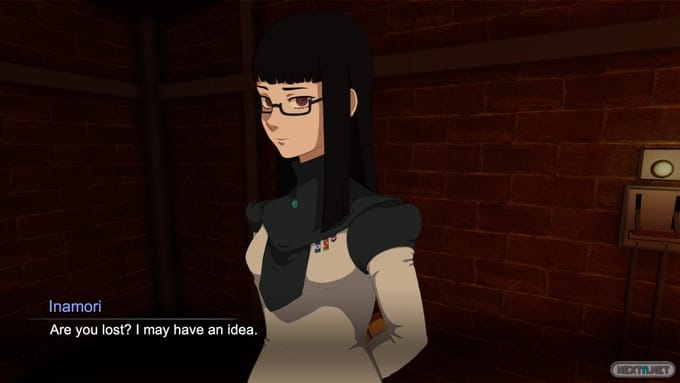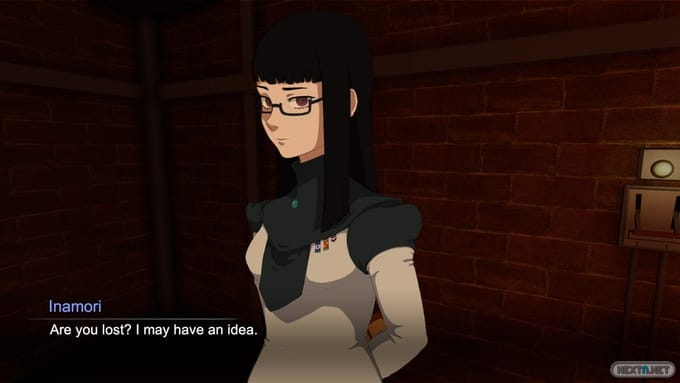 When we propose to carry out very important projects, which are special for each of us, we always go with the best of our intentions and willing to succeed. However, the possibility that we fail is there, however tiny. What would you do in the hypothetical case in which you do not achieve the financing necessary to materialize Thief's Roulette?

Malik Brown: I try not to think about that but of course it's always there in the back of your head. If the Project failed to reach its funding Goal, I would not quit working on the game. Failure would tell me that I didn't bring enough to the table. I'll just have to get back to work and return with something better. This is my first project, so I still have a lot to learn about the Kickstarter process, but I'm doing my best to make sure that Goal is met.
We are already finishing the interview. Is there any detail that we have left in the inkwell that you would like to comment? Would you like to thank the support of those who have supported you before you made public the Thief's Roulette Kickstarter?

Malik Brown: I think we just about covered it all. The support has been unreal, so yes I would like to give a big thanks to everyone who has helped the Project get as far as it has. A special thanks I would also like to give is to the spanish speaking communities. From the very beginning you guys have been there supporting the project. From support on Kickstarter, to coverage on YouTube and news sites such as this, the support that I've received is incredible. Even though Thief's Roulette is still a long way from the translation phase, Spanish will no doubt be the first language the game is translated to. Thank you for the interview!
As you can see Thief's Roulette is a game with great potential and a great person behind. From NextN.net we thank Malik for having treated us and we wish him the best for him and his Kickstarter. See you very soon! // Could I trust on you?